Product Description

He Bei GuangHao Pipe Fittings Co .,LTD Specializing in the production of steel pipe and pipe fittings
Main production:Heat Preservation Anticorrosive Pipe,Seamless Pipe,ERW/HFW Steel Pipe,LSAW STEEL PIPE,Spiral Tube,Buttweld Steel Pipe Fittings,Industrial Flanges,Steel Pipes,Buttweld Elbows,Buttwel Tees,Forged fittings,etc.
Welcome to discuss


Forged Fittings/Buttweld Steel Pipe Fittings Type: Elbow, cross, street elbow, tee, coupling, half coupling, cap, plug, bushing, union, outlet, sage nipple, bull plug, reducer insert, pipe nipple etc.




The pipe cap, also called the head, plug, cover, pipe cover and head, is welded on the pipe end or on the outer thread of the pipe end to cover the pipe fittings. It is used to seal the pipe, and the function is the same as that of the pipe.
The form of the blind plate is similar, except that the blind plate can be removed and plugging, and the welded pipe cap can not be disassembled. The tube cap includes a convex tube cap, a conical shell, a variable diameter section, a flat cover and a tightening port design.


The convex tube cap comprises a hemispherical tube cap, an elliptical pipe cap, a disc shaped pipe cap and a spherical cap tube cap. From the angle of force, the convex tube cap is not good from the hemispherical tube cap, but from the point of difficulty of manufacture, it is gradually well made.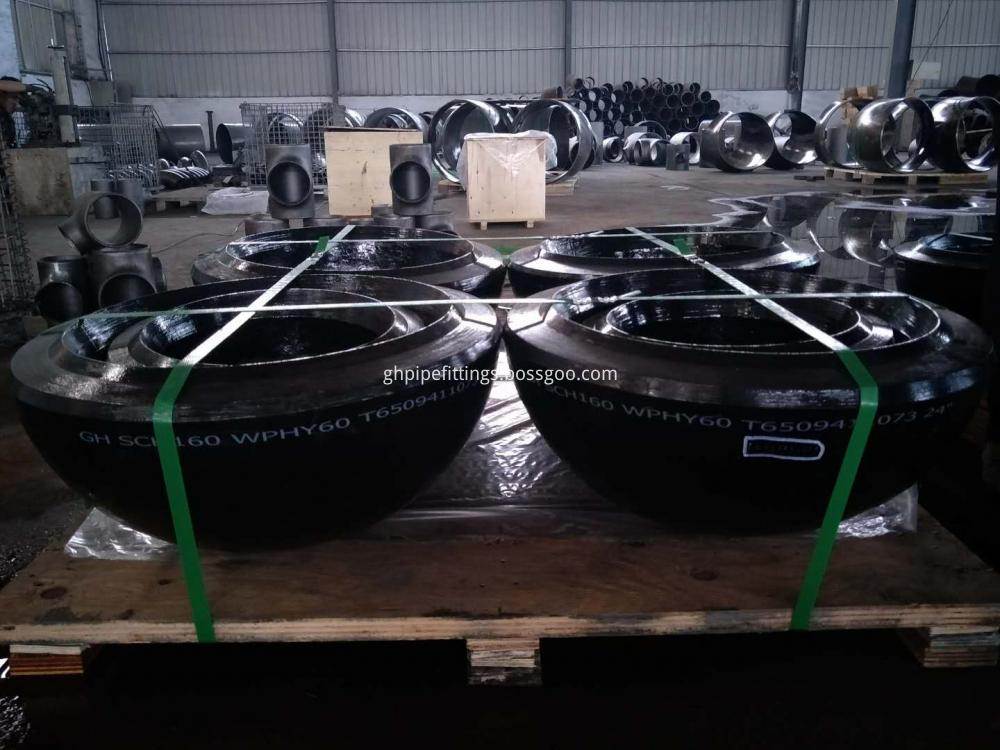 Path: DN15-DN1200
Wall thickness: sch5 - sch160
Standard:ASME DIN JIS BS GB/T JB SH HG .
Uses: water, beverages, beer, food, petrochemical, nuclear power, machinery, medical equipment, fertilizer, shipbuilding, waterproofing, piping, etc.